About Us
The Lynch laboratory is a member of the Department of Microbiology, Immunology, and Tropical Medicine at The George Washington University School of Medicine and Health Sciences in Washington, D.C. In addition, the Lynch Lab is an active member of the DC Center for AIDS Research (DC CFAR).
We study antibody responses to virus infections with the hope of improving treatments and prevention strategies. We are interested in improving monoclonal antibody therapy with broadly neutralizing antibodies against HIV-1, so that antibodies can be used more effectively and contribute to curing HIV.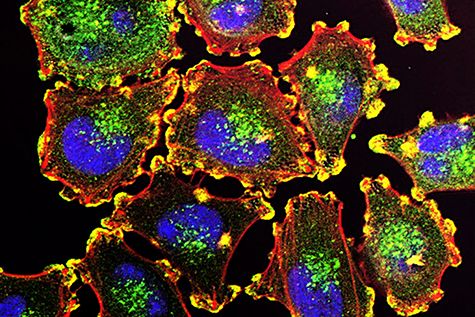 Research Interests
The Lynch lab aims to investigate the impact of broadly neutralizing antibodies on both the virus and infected cells to explore new avenues for the development of potent preventative and therapeutic agents against HIV infection.